Find out what we're all about…
Walk into our space at R Salon, and you'll get a sense that you're in a trendy New York loft complete with electric blue furniture, lime-green walls, a snack bar that will keep you comfortably refreshed, and nightly performances of 'Cats'.
OK, so maybe not the theater bit, but you will see artists creating and performing daily as they sculpt and trim, creating works of beauty with splashes of color. We'll exceed your expectations and transform your style with treatments including hair services, massages, facials, hair removal and nail care. Our stylists' style range from edgy asymmetrical cuts and bold color (sometimes with cheetah spots) to traditional, classic and balanced styles.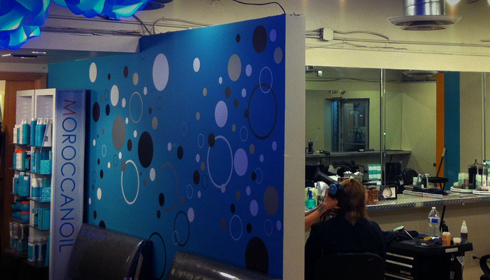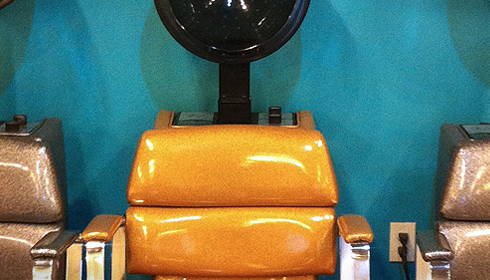 How we got here…
Since we opened the r Salon doors in 2009, we have expanded 3 times, growing from 1500 sq. ft. to 6000 sq. ft.; from 4 people to over 50! I am proud in our achievements – we have won an Echo magazine readers' poll for Best/Hottest Valley Salon 3 years in a row, as well as the Sway Swagger Award for "Masters of the Makeover" and been nominated New Times "Best Spa". We have also recently expanded, opening a very funky new salon in the stunning city of Puerto Vallarta, Mexico, just steps from the beach.
I look forward to welcoming you to r Salon."
Rick Patrick,
Owner, r Salon.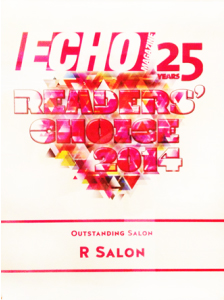 r Salon: Echo Magazine Readers' Choice – Most Outstanding Salon, 2014
We are honored to have been chosen the best salon in the valley by Echo Mag readers. Again!
Thank You! Thanks to the outstanding staff at r salon for all the hard you put in and thank you to our clients for voting for us – YOU are outstanding!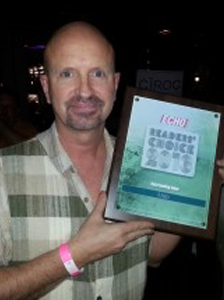 Echo Award for 'Outstanding Salon, 2013
r Salon has won the 2013 Echo Readers' Choice Award for Outstanding Salon… We've still got it!
Owner of r Salon, Rick Patrick with the 2013 Echo Readers' Choice Award.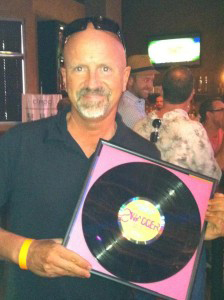 Swagger Award for 'Best Salon', 2011
The Swagger Awards are a celebration of the brightest, the brashest and the trendiest companies in and around Phoenix and we won the inaugural award for Best Salon in 2011! You'll have to come by to see why! Our Swagger Award for best Salon 2011!

Book your Appointment today!
We look forward to making you feel amazing