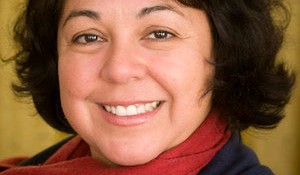 Catalina (Cash) Carrasco
Hair Stylist
Cash has been a stylist since 1979 and began working at r Salon PHX in December of 2009. She always strives to create an environment in which you are at ease to express yourself and your ideas. Her number one goal is for you to be confident and satisfied with your hairstyle.She believes you can never stop learning in this industry, so she stays current with trends and take continuing education classes so she is able to cater to her wide range of clientele. She has experience with styling models for their headshots and styles for that special event or occasion and coming up with that versatile, yet easy style for men and women on the go. She absolutely loves every aspect of her job and hopes to see you at the salon very soon!
Business Hours
By Appointment Only
Monday: OFF
Tuesday: OFF
Wednesday: 9am – 7pm
Thursday: 9am – 2pm
Friday: 2pm – 7pm
Saturday: 9am – 2pm
Sunday:
CLOSED
Services
By Appointment Only
Womens haircut~
$45+
Mens haircut~
$30+
Childs haircut~
$25+
Bang Trim~
$10
Updo/Event Style~
$65+
Blowdry/Style~
$30+
Color~
$65+
Partial highlight~
$75+
Full highlight~
$95+
Low Lights~
$65+
Mens Color~
$25+
Perm~
$65+
Bang Trim Free in between haircuts
Neck Trim Free in between haircuts
Perm Upon Consultation
Brazilian Blowout Upon Consultation
Contact
Make An Appointment!
Call Salon:
602-216-1616
Text Only:
602-576-5197

Book your Appointment today!
We look forward to making you feel amazing